5 tags
12 tags
Tamagotchi L.i.f.e. App Overview and Bug
The new Tamagotchi L.i.f.e. app is out for iOS as of today. I downloaded and opened the app to see a detailed tutorial. The care section was pretty obvious considering that I am a veteran vintage tama player. Here are the screenshots of the intro screens. The game generally plays just like a vintage P1 or P2. The game is different. You play Rock Paper Scissors. The more characters you raise,...
9 tags
7 tags
New Tamagotchi App! →
The new Tamagotchi app comes out in 6 days! chexk it out!
5 tags
3 tags
3 tags
Tamagotchi P Jump Rope Game →
3 tags
7 tags
4 tags
4 tags
All Available Tamagotchi P Content as of 12/20/12 →
3 tags
4 tags
1 tag
VPet App Store →
Get this Digimon-like app from the App Store for free until the end of the month! It's cute!!
4 tags
Complete Tamagotchi iD Downloadable Content Zip... →
This link is to download the entire collection of Tamagotchi iD downloadable content in a zip file.
5 tags
All iD L Downloadable Content as of 11/25 →
This link is to download a zip file containing all of the Tamagotchi iD L downloadable content available as of November 25, 2012. 
3 tags
5 tags
Anonymous asked: I was wondering if you are willing to sell Oreo giga pet?
4 tags
sissybees asked: Okay so you have probably gotten this question before but is there anywere online that they have a translated manual for the iD L?
ijizzsparkles asked: do you recommend the tamagotchi id L. like is it really worth the money?i am a sixteen year old who adores tamagotchis, but my parents dont understand my love for child like things like this. so is it really that good?
bowiekid asked: I've been searching everywhere for a turquoise Gyaoppi bird. Any idea where I could find one? :)
Anonymous asked: willing to sell any
needlessneedles asked: Where can I find another Nano Fighter that isn't so expensive ? I was bidding on two on ebay and only managed to win one. Is one fun by itself...? I can't imagine it would be as fun as two so I am rather sad and I can not afford the others as I jsut managed to get htis one for 8.50! any thoughts on this? thanks!
ohmyitisemily asked: Hello there, I love your tumblr! I was wondering how you find out what batteries the giga pets and the tomagachi pets and the nano pets take? I have batteries but im not sure if they are the right ones or not.
Anonymous asked: How did you change the speaker on your Giga Farm. I have one with no sound and looking to get giga with a working speaker but don't know the actual process of replacing it.
queenieheartlove asked: hi! i just want to ask where did you get the dinki dino tamagotchi pet? that's the tamagotchi i've been looking for. where did you buy one? details would be very helpful. thank you so much! <3
meelaj asked: where can I get a talking nano baby?
3 tags
Yahoo! Japan Buying Guide
Many people wish to buy from Yahoo Japan, because you can usually get better deals on rarer Japanese Tamagotchis. However, when making a purchase without fully understanding the system, you can often get quite a shock once all the fees are in place. Searching Yahoo Japan also requires that search terms be in Japanese. I normally use Google translate for my search terms, but they do not always...
4 tags
TamaOtch
This is the TamaOtch that was released by Bandai in 1998. It was modeled after the famous Japanese actress/performer Tamao Nakamura. Her first name, Tamao, sounded similar to Tamago in Tamagotchi, so Bandai decided to make a Tamagotchi with her as the mascot. It came in only one shell design. The TamaOtch allows you to raise for very own diva. She is a performer that you have to train and manage....
4 tags
TamaOtch →
Anonymous asked: Hey! Love your tumblr blog! I'm also a crazy tama fan until I wasn't anymore :P but I am now forced to revisit my obsession as I am going to Japan in a week or so. I really want to buy one of the new colored tamagotchi's but don't know which to get :/ What's your take on the newer tamagotchi's? (tama color, ID, ID L)

Thanks you!
Anonymous asked: Hi, can you tell me how I can go back and visit past generations of tamas on the ID L? I want my tama to visit her father but I don't know how to do it :(
Anonymous asked: How do you get the backgrounds fom for you tamagotchi id??
hjmittal asked: Hi! I love your tumblr, it's cute :) I just ordered my tamagotchi id l and I noticed that it doesn't come with a keychain or anything, but I've been looking at youtube videos and it looks like there are a couple of holes at the top in the back of the tama. Are the holes big enough to put a beaded chain through it? Anyhoo hope you post more videos on how to use the tamagotchi id l :)
cinnamoncinderella asked: Was the Giga Pet Compu Kitty rereleased in 2005 (or 2007, can't remember)? If so were there any differences?... I had one in 1997; I kinda want to find another one but I don't know which to get- if a different version exists. Thanks <3
3 tags
3 tags
3 tags
3 tags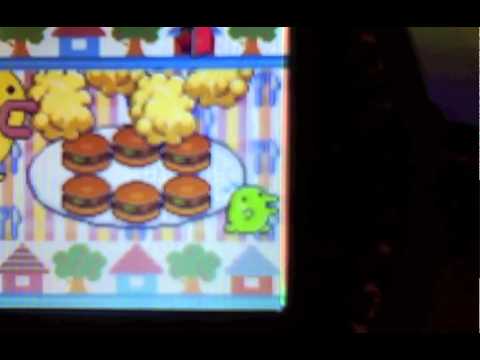 Anonymous asked: Why are you so awesome?
3 tags
3 tags
3 tags
3 tags
3 tags
1 tag
Virtual Pet Blogtchi Twitter Page →